I am blessed beyond measure! How can I put that in to words ? Good thing I
talk too much
love words! I am excited to link up with the fantabulous blog,
What the Teacher Wants
, for their "I'm Thankful" linky party!
1. What are you most thankful for in your classroom?
Um, my classroom! I was one of those "it takes ten years to graduate" kinda people because I chose to pause, get married, become a foster parent, adopt, and THEN go back to school. So, I am just thankful to have my very own grown up classroom where I get to go every day and meet the little sweeties that God chooses to bless me with each year. I feel like it is one of the most exciting places to be and I am just lucky to spend my days in a classroom.
P.S. the computers, document camera, projector, ipod, games, toys, tables, bulletin boards, desk, supplies, and FUN make life pretty sweet too!
2. Who are you most thankful for?
Well, I do love me some Jesus. J I am thankful that he created the perfect man for me and in two weeks we will celebrate our 10th anniversary. I am also incredibly thankful for my three children who were not born from my body but born from my heart. I am thankful for my family, friends, career that I love, and blogging buddies that have become such an inspiration to me.
3. What 3 blogs are you most thankful for?
Oh. Em. Ge. Just THREE??? How can I choose? I love SOOOOO many! Not only are my 100 favorite blogs amazing, but I like to think they are my friends!
Well, I will just say that before I began blogging a few months ago, there were a few kinder blogs that I stalked followed religiously. They really helped me to survive my first two years of teaching.
I am so thankful for April at Chalk Talk. She is not only a fellow Texas girl like me, but she is witty, creative, and resourceful. I have learned so much from her.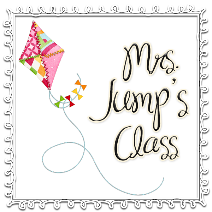 I am so thankful for Deanna at Mrs. Jump's Class. She is so clever and really understands the mind of a kindergarten. She teaches on a level that increases knowledge while still providing such a FUN experience. I love her southern drawl too.
Since I have been blogging, Donna at Kinderglynn has been such a life saver! She has encouraged me, supported me, and given me such good advice when I am technically challenged or just simply ditzy.
Okay, I know we are only supposed to say three but I am often a rule breaker…don't judge me. J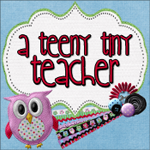 I have a new favorite blog called A Teeny Tiny Teacher. Kristin is haliarous and her posts are sometimes the highlight of my day (sad I know…note to self, must find funnier friends..just kidding!). Seriously, she is laugh out loud funny and I am so thankful to read her blog every day. Well, honestly I just started but I plan on reading it every day. J
Oh, and one more! (I know, I am one of those kids who never stops!) I can't forget Charity at The Organized Classroom blog. Her Teacher Blog Traffic School is amazing and I have learned soooo much from her!
If anyone would like to join me in creating a 12 step program for Pinterest, I am ready. We could start a group, take pictures of it, and then pin them. Um, maybe I will just embrace this
addiction
guilty pleasure and use it for the great tool it is. Come pin with me!
http://pinterest.com/kreativekinder/
5. What are you most thankful for?
Well, I think number 2 sums up a lot of it but let's not forget that I am thankful for cameras where I get to be pretend to be a photographer. I am thankful for this little blog that I love so much! I am thankful for diet coke even though I can't really drink it anymore; I know someone out there has my back and is drinking my share! I am thankful for movies and reality television that makes me feel normal because those people are straight up Cra-Z! I am thankful for music…how can I forget?! I LOVE music and especially LOVE to sing worship music. K-Love anyone?
And p.s. I LOVE my mazda 5 that I bought this summer. Her name is Pearl and she is the bestest little car/van/I am not sure what she is/ vehicle on Earth. Oh, oh, and I am thankful for my bathroom which I hide in from my teenagers when they are crazy and hormonal. Okay, this could go on forever. I am just really THANKFUL!
I know that was long but now you
really
know me. Remember, I live to put the FUN in dysFUNctional! Now go and link up with
Rachelle and Natalie
and tell us what you're thankful for!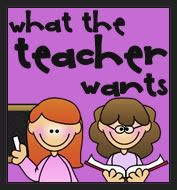 Happy Thanksgiving!!
Disclaimer: After reading all of the other blogs, I realize I went overboard. Oopsie! If you made it through this entire post, you are a trooper and I am THANKFUL for YOU!