Happy Sunday! Boy has it been a busy week. I survived a
field trip to the rodeo, the100th day
of school, and learning about Chinese New Year. Can we squeeze anymore in? Of
course we can, it's KINDERGARTEN! It was totally fun though. Here are the
cute aprons I made for my team for the 100th day. I hope there are 100 things
on them. I counted them a million times and got a different number each time.
Haha!
I will post more pics of our adventurous week after I
have had a nap!
I can't believe Valentine's Day is this week. This year
is flying by way too fast for me. I do love filling out Valentines and the
party we have. We will also have our
Q and U wedding
. The big event is planned
for Wednesday. I still need to order the cake. Haha! Dust off that party dress
friend. There is a wedding in alphabet land. I will post more details of the
big event later this week.
In the spirit of LOVE, the authors of Freebielicious have teamed
up to bring you a blog to fill any sweet tooth. If you are starting here, make
sure you go back to Freebielicious to start from the beginning.
Today I am sharing my St. Patrick's Day Unit Freebie. Click the pics to download.
If you want to see more on this unit click
here
.
Make sure you leave my blog besties some
love
. We
are so excited to hop with you. Now hop
on to Erin's blog to grab the next sweet freebie!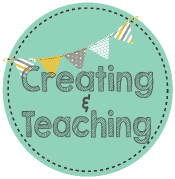 I puffy heart LOVE you!!