We are about to embark on a new year and guess what
that means? Yep, new goals and maybe a new you?! I don't believe in resolutions because guess what, they lead to self loathing because I don't always keep them. I do think it is important to work towards reasonable goals though. I think winter and the holidays make things worse because all I want to do is snuggle up and eat cookies. Ha! No for real, it's a problem.
I know this school year has been a doozy on my health, mentally and physically. I've gained back all I lost this summer which makes me super sad. Most days I just don't want to be seen. My stress level has been higher than high and I feel like I need to just put it in its place.
So, hubs and I already had a serious talk before Christmas. Neither of us are feeling our best and it's definitely easier to live healthy when you do it as a team. He wanted us to gut the pantry before Christmas but I said in my sweetest voice, ummm how about right after Christmas?. Yes, I have a problem. My name is Crystal and I am an emotional eater. When the going gets tough, I grab a coookie.
The good news (pep talk for myself) is that I belong to a gym, I actual enjoy working out (once I force myself to go) and I KNOW how to eat healthy which is so much of the battle. So, who's with me? I've totally shared my fluffy heart here and know I'm not the only one who struggles.
Oh, and I have good news! A few of my blogging buds and I know how important it is to get and stay healthy. We are all working on personal goals and want you to join us. We decided to give away a FitBit to help ya out. I don't have one yet, but I am hoping to grab one before the new year…which is kinda soon, ehem.
One winner will be chosen on January 3, 2015. Make sure you enter below. There are several ways to enter so you have many chances to win! Stop by and see my friends too. We are all excited to host this giveaway!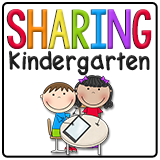 Before I go, I want to give my sister a shout out too. She has a facebook page where she shares lots of pictures, healthy recipes, and her weight loss journey. Check her out by clicking here. Disclaimer: She loves taking selfies! Ha!
Love and virtual hugs!